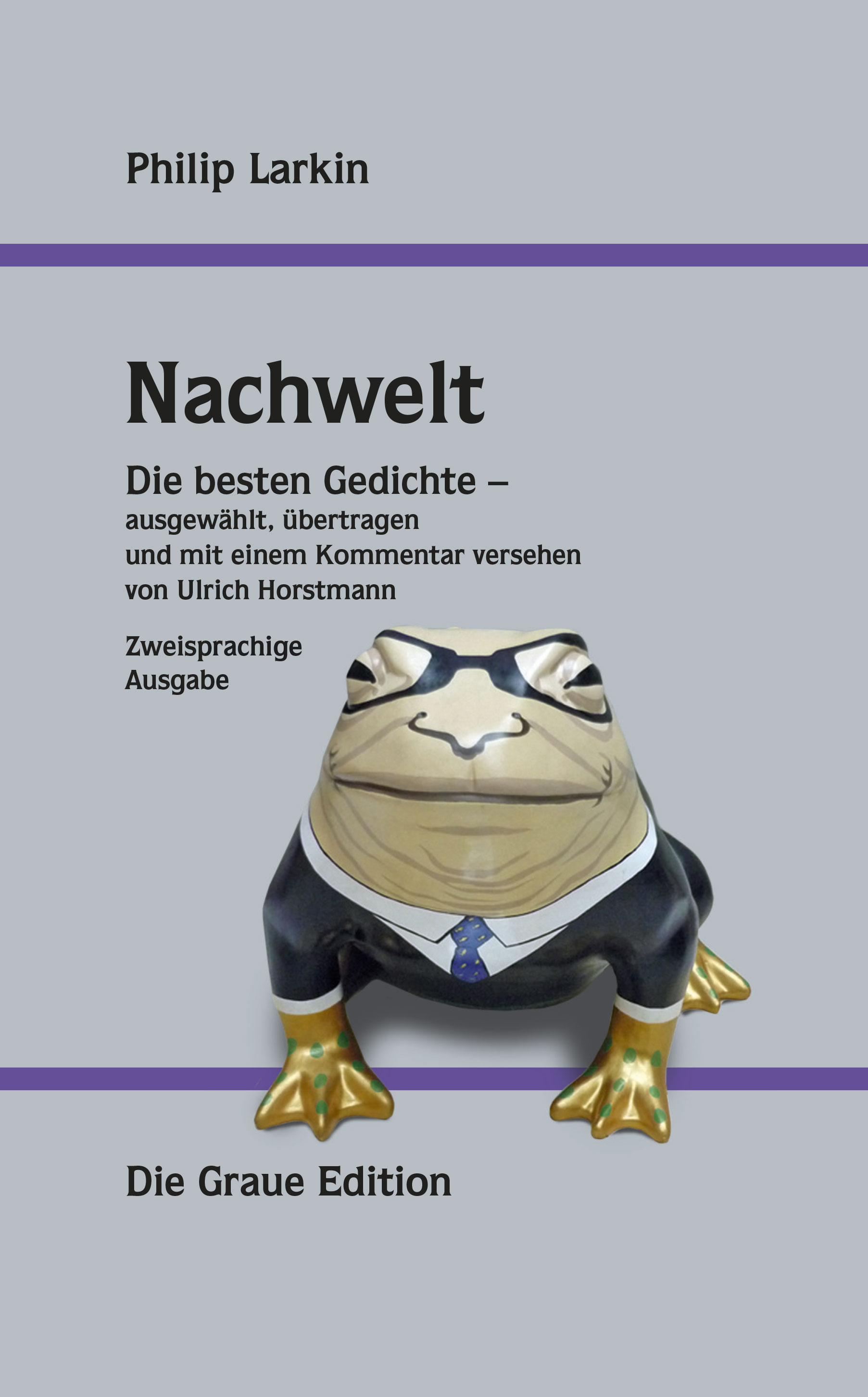 Product information "Philip Larkin Nachwelt - Horstmann, Ulrich"
Nachwelt (posterity) includes a selection of Philip Larkin's best poems selected by Ulrich Horstmann with an additional comment. Bilingual edition German/English.
Übersetzung von Ulrich Horstmann. Horstmann (*1949), Kleist-Preisträger 1988, hat auch eine Gedichtauswahl des Larkin-Gegenspielers Ted Hughes und Robert Burtons Anatomy of Melancholy übersetzt. Philip Larkin (1922–1985) verbrachte seine produktivsten Jahre in Nordengland, wo er hinter der Fassade des randständigen Einzelgängers (Hermit of Hull) gleich doppelt reüssierte: als umtriebiger Direktor der Universitätsbibliothek sowie als bedächtig arbeitender Literat, der nach seinem Fehlstart als Romancier mit ganzen drei in Zehnjahresabständen veröffentlichten Gedichtbänden zur nationalen Ikone aufrückte.
| | |
| --- | --- |
| Author | Horstmann, Ulrich |
| Size | 14,5 x 23,5 cm |
| ISBN | 978-3-906336-73-2 |
| Sites | 240 |
| Type | Gebunden |